PayByPhone offers an SMS-based notification feature to help you manage your time and ensure you know when your parking is up!
Optional SMS messages consist of the following:
text reminders which are sent prior to the expiry of each parking session
text confirmations which are sent each time you park
Please click here for more information on SMS rates.
Benefits:
PayByPhone's SMS notifications provide several benefits to users who are looking to stay on top of their parking payments:
Convenience: SMS reminders provide timely reminders before your transaction ends. This is especially helpful for people who are multi-asking and on the go!

Avoid penalties: SMS reminders help you to avoid late fees (citations/PCN) that are incurred when parking sessions expire without payment.

Peace of mind: Reduce your stress and focus on the things that matter. Reminders allow you to reduce the time you are spending manually monitoring your parking time.
The PayByPhone system offers different types of notifications to help you manage your parking sessions.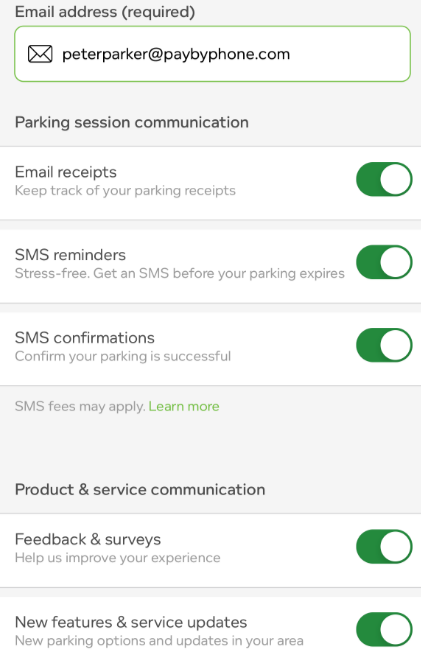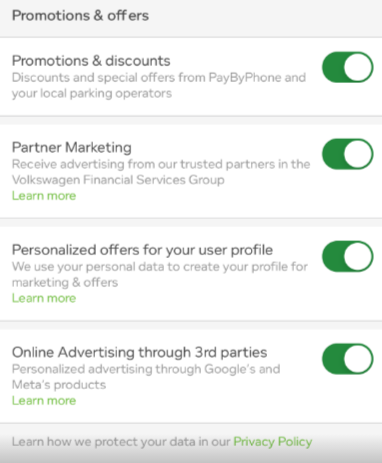 Parking session communication
| | |
| --- | --- |
| 📧 Email Receipt | Receive confirmation of your parking purchase sent to your email address. |
| 💬 SMS Reminder * | Receive SMS (text message) reminders before the end of your parking session. |
| 💬 SMS Confirmation * | Receive an SMS (text message) receipt to confirm your parking session purchase. |
*In some cities and for some car park operators, SMS charges may be incurred. These are mentioned when you purchase your parking. Click here for more details.