The 'Park Until' feature will allow you to choose an end time rather than calculate how many minutes it takes to reach their desired end time as currently available under 'Parking Duration'. Both iOS and Android platforms will offer the feature.
The Park Until option applies to both initial sessions and parking extensions.
| | |
| --- | --- |
| Country: | |
Using Park Until
👉 Load the PayByPhone app, input the location, and select the plate.
There are two options for duration: "Enter duration' or 'Park Until'.
👉 Click "Park Until' and select the Date and Time.
Review the transaction details.
👉 Submit the payment & await the transaction confirmation indicating the payment has been processed.
| | |
| --- | --- |
| | iOS |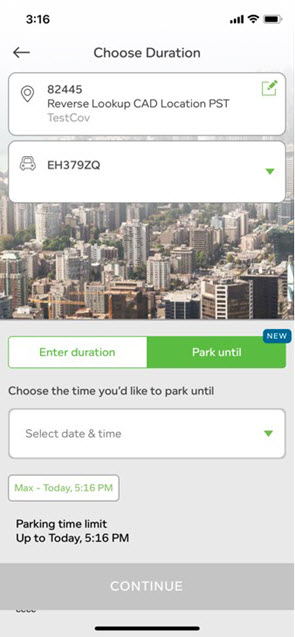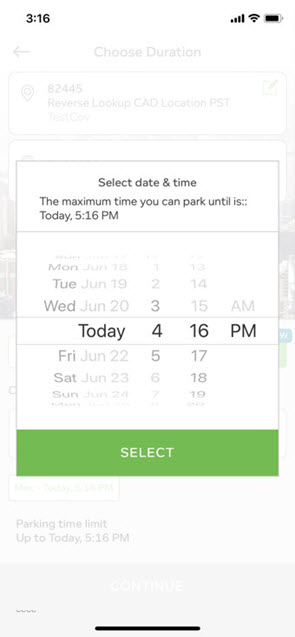 | | |
| --- | --- |
| | Android |

Park Until & Parking Restrictions
This feature will respect all existing parking rules; you cannot input an end time that violates a time restriction.
You will only be charged for parking during billable hours
If you select an end time outside of chargeable parking hours, their session will automatically extend (at no extra cost) to the end of the non-chargeable parking period.
The parking session will be adjusted to end before the prohibited time period begins and the app will indicate this as seen below.